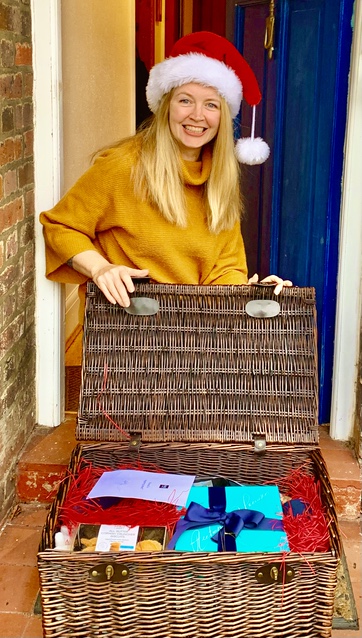 We Show You The Winners (Week Five)
17 December 2020
Nicola Sutcliffe from Hampton, who is the winner of the fantastic £150 Marks & Spencer Xmas hamper in the GET LUCKY LOCAL community lottery is a big supporter of the Park Lane Stables in Teddington which is threatened with closure because their lease is not being renewed.
Nicola, who has chosen Park Lane Stables in Teddington as her personal Good Cause said: "I've been volunteering for Park Lane Stables RDA (Riding for the Disabled) in Teddington for about 7 years now and its one of the most uplifting things I've ever done in my life.
"Their amazing ponies give therapy to around 350 local children and adults with a wide and complex range of physical, sensory and learning disabilities and mental health issues each year.
"COVID-19 has been a major blow to the stables as most of the activities have had to stop as most of the participants are in the high risk category.
"So, without any income they have been desperately trying to raise funds to help feed and look after the ponies.
"The winter months will be especially difficult. That's why I'm supporting Park Lane Stables and I hope more local people will join the Get Lucky Local Lottery so they, and other local charities, will be able to continue the amazing work they do in the community."
Delighted Nicola, who learned about the GET LUCKY LOCAL lottery through the Park Lane Stables newsletter could not believe she had won the top non-cash prize.
She added cheerily: "When I got the email to say I had won a prize I didn't believe it at first – I don't think I have ever won anything in my life! 2020 has been an awful year in so many ways, so this has made my Christmas a little brighter.
"I would definitely recommend doing the Get Lucky Local Lottery to others – it's only £1 a ticket and it guarantees your chosen local charity 50% of the proceeds. So it's a win-win situation for me!"
Amber Jackson, from Teddington, who won a six-bottle case of Searcy's champagne plays the lottery to support the Sheen-based Missing People charity. She said: "It's a great charity, local to us and I used to volunteer there! It's amazing to win something in the lottery after such a tough year and the lottery is a fantastic way to support local charities and as I can prove the chances of winning are great!"
Sarah Adams from Richmond, who won six Bushy and Home Park calendars was also delighted to win. Her nominated Good Cause is Teddington Hockey Club.
Nominated causes which will benefit from the winners this week included Teddington Hockey Club, Missing People, Hampton Hill Cricket Club, Hearts of Teddlothian FC, Ruils, Hampton Hill Theatre, Teddington Cricket Club, The Victoria Foundation, NPL Sports Club, Skylarks Charity, Hampton & and Richmond Borough FC, The Horse Rangers Association and SporTedd as well as the GET LUCKY LOCAL community fund.
Two players who are raising funds for The Victoria Foundation and Teddington Cricket Club won £25 each and seventeen players won three FREE tickets for this Saturday's draw.
If you are a local GOOD CAUSE in the Richmond Borough sign up today to boost your fund-raising or if you want to support a GOOD CAUSE close to your home and close to your heart, buy a ticket today at www.getluckylocal.co.uk
Our causes are on track to raise £21,590.40 this year
692 tickets of our 5,430 ticket goal
More top stories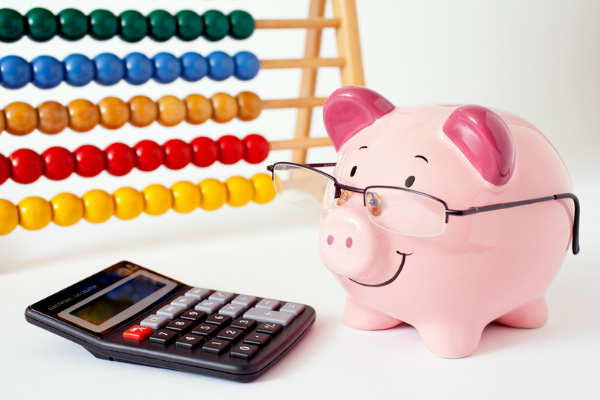 Top 20 Money Saving Tips
When times are tough, is it possible to save money and still be able to support your local community? Follow our top 20 money saving tips, and the answer will be 'Yes'. Recent rises in the...
12 April 2022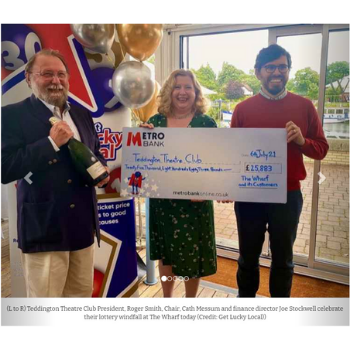 Teddington Theatre Club wins £25,000 jackpot on Get Lucky Local community lottery
Teddington Theatre Club celebrated in style after winning the £25,000 jackpot on the Richmond's community lottery, Get Lucky Local. The 96-year old club, based at Hampton Hill Theatre, makes his...
07 July 2021
Back to full list
Our causes are on track to raise £21,590.40 this year
692 tickets of our 5,430 ticket goal